"Best Breakfast Joint in the World", George Mallet, News Channel 11
"3 Forks Award" for Service, Food and Price, Channel 5
"Landmark of Raleigh", Established 1945

Come by and enjoy our famous Breakfast and Lunch menu items

Open Mon. - Fri. 6AM - 3PM, Sat. 6AM - 1PM, Sun. 7AM - 2PM
We serve most menu items for under $6.00. For example, a Wednesday Lunch Special is: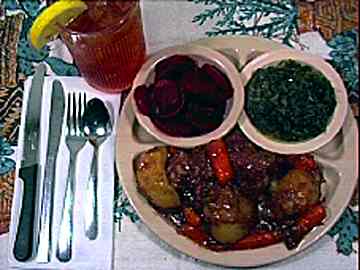 Pot Roast with Carrots and Potatoes, 2 vegetables and unlimited Ice Tea
ALL FOR $5.72 (tax included) !!!

Some of our famous customers include:
Senator Jesse Helms
Governor Jim Hunt
State and Local Legislators and Officials

Contact Information
Telephone

919-834-7396

FAX

Postal address

401 West Peace St., Raleigh, NC 27607
Electronic mail
General Information: finchrestaurant@email.com
Webmaster: InverseSpace, Inc.
Hello, !
Visit our listing on:

You are visitor
of this page